about our company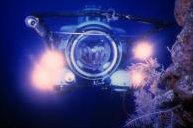 Silvercrest is a British company that specialises in manned submarine operations, with contracts performed worldwide. Our operations to date, have been a mix of scientific research, underwater leisure, commercial activities, and subsea filming. Recent contracts have been to take a four man film crew to a sunken battleship at 300ft (100m) in the Baltic Sea (off Russia) as part of an underwater documentary programme. Two of the original survivors (now aged eighty years old), dived in the submarine with us, to visit the wreck and lay a wreath in memory of the four hundred men who drowned in 1944. Other well-documented operations have been The Loch Ness Submarine in Scotland. A two year programme which offered an exciting mix of scientific research, corporate entertainment, and educational tourism to depths of 750 feet (250m). The ultimate monster hunt, gained International publicity, and attracted large numbers of submarine passengers from all over the world.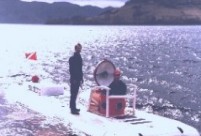 This programme was followed by The Windermere Submarine Project, an eighteen month shipwreck hunt in Lake Windermere, England. Again, the project gained major publicity, and offered the unique combination of scientific research and educational tourism. More recently Silvercrest placed a ten passenger tourist submarine (T-sub) in the Indian Ocean.
Silvercrest owns and operates the deep diving submersible Taurus. This superb submarine has an operational depth of 1500ft (500m), and offers excellent viewing facilities through large 36 inch diameter viewports. In addition the Taurus submersible has a very large payload, and is fitted with external lights, a seven function manipulator, sonar, and tracking equipment. A wide range of cameras, scientific instrumentation, and tools, can also be fitted to meet the demands of different underwater tasks. Built in Vancouver by Hyco Inc, the Deep Diving submersible Taurus is ideal for DSRV (submarine rescue), diver lockout, and general one atmosphere operations. Certification is by ABS.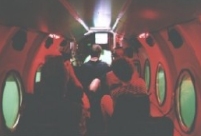 Silvercrest acquired two Mergo tourist submarines (T-subs). These submarines are designed to carry ten passengers / one pilot, and have an operational depth of 300ft (100m). The Mergo submarines offer excellent internal comfort and viewing facilities, with and two large domed viewports for the pilot and each passenger having an individual 16- inch panoramic viewport. Certification is by DNV.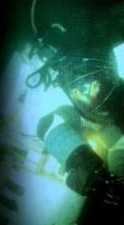 To support the demand from film companies, scientific research groups, and salvage companies, Silvercrest provides two Spider Atmospheric Diving Suits. These one-man diving suits were built in England by Slingsby Ltd, and have an operational depth of 2000ft (600m). The units are light weight, easy to transport to remote dive sites, and can be fitted with a range of underwater tools, lights and cameras. Certification is by Lloyds.
Submarines for Super-Yachts
Silvercrest has recently placed small luxury submarines onto two of the world's largest super yachts. These submarines will be used by their owners and guests for underwater leisure activities worldwide. We can provide luxury submarines ranging from two to ten passengers to support other super yacht owners.
Submarines for Underwater Filming
Silvercrest has an excellent relationship with the International Media, who have always been most interested in using our submarines for their own programmes, and also in joining our own underwater activities for scientific research, and educational tourism. Our submarines offer excellent opportunities for spectacular underwater photography. We can also pre-record underwater radio and television programmes, from inside the submarine. In Scotland we carried out a Live Broadcast (by satellite) to ITV News at Ten, Canadian, German, and American TV, from the bottom of Loch Ness. This was claimed as a "World First".
Programmes that have featured Silvercrest Submarines.
PARAMOUNT PICTURES. CNN NEWS. ABC TV "GOOD MORNING AMERICA". CBS NEW YORK. NBC NEWS. SCUBA WORLD TV. REUTERS. BEYOND 2000. SKY NEWS. FRENCH TV. CABLE TV. DISCOVERY CHANNEL " THE DICE MAN ". BIG BANG SCIENCE PROGRAMME. DISCOVERY CHANNEL "EXTREME MACHINES". CABLE NEWS CNN LONDON. WIRE TV. EURO TV. TFI TV (FRANCE). ARD TV (GERMANY). SPANISH TV. DUBLIN TV. AGENDA PRODUCTIONS. MALAYSIAN TV. DEUTSCHE WELLA TV (GERMANY). MBC TV KOREA AUSTRALIA TV CHANNEL 9. CHANNEL 7 TV AUSTRALIA. TV SOUTH AFRICA. TV TOKYO CHANNEL 12. SUJI TV. ASAHI TV. (JAPAN). NIKKEI TV (JAPAN). TBS JAPAN. NIPPON TV (JAPAN). FUJI TV JAPAN. FREETIME TV (ISLE of WIGHT). LWT SUNDAY. CHANNEL 5 TV. TRAVEL SHOW. CHANNEL 5 TV "THE LOCH NESS MONSTER -THE ULTIMATE EXPERIMENT". ITN NEWS AT TEN. ITV TRAVEL TRAILS. GMTV. GRENADA TV. CENTRAL TV. GRAMPIAN TV. BORDER TV. BBC2 SCOTLAND "WHERE, WHY, WHAT, WHEN". BBC BREAKFAST TV. BBC GOOD MORNING. BBC BLUE PETER SHOW. BBC PEBBLE MILL. BBC2 COUNTRY SIDE HOUR. BBC REALLY WILD SHOW. BBC TV CATS EYES. THE BIG BREAKFAST
For additional information, and to discuss your submarine filming requirements, please contact us.
how to contact us
Silvercrest can provide the solution to all your submarine and submersible requirements (big or small). Contact us at anytime (24hours), to discuss submarine chartering, leasing, buying, and selling. Alternatively call us for a friendly chat, to discuss your proposed underwater project and ideas. We will always offer suggestions and advice.

European Office (England). Tel: (+44) 1285.760620. Fax: (+44) 1285.760620.
E-mail: sales@SilvercrestSubmarines.co.uk