company news
Silvercrest Submarines Newsletter (April 2004).
Silvercrest Submarines can arrange Submarine and Rov Maintenance, also Pilot Training courses for purchasers. Submersible Refit and Certification programmes. Whatever your underwater vehicle requirements, just ask us and we will support you. Further information available on request.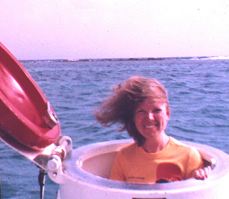 SUBMARINE RESCUE.
France, Norway and the UK have joined forces to establish a new submarine rescue capability for downed submarines below 600m. Several companies have been contacted to tender bids for the new rescue package, with an estimated value of US$211 million. The current British rescue vehicle LR5 is expected to be phased out in 2006.
ROV and SUBMARINE REPLACEMENT MOTORS.
Silvercrest is now the European agent for SME submersible electric motors. These motors are an excellent and cost effective replacement motor for all Rovs and manned submarines. Construction in stainless steel or hard anodised aluminium. All voltages and frequencies. Sizes range from 1/4HP to 550HP. Also available are a range of matched motor controller drives and soft starts (bi-directional and variable speed). Custom designs and problem solving available on request.
SUBMARINE BATTERIES.
Silvercrest can offer high quality traction batteries (lead/acid, 2.2vdc cells) for all your submarine and submersible requirements. Wide range of sizes and Ah capacity available. These batteries are built by a leading manufacturer to a very high technical standard. Prices are substantially lower than what you have been quoted in the USA or Europe. Call us with your technical specifications for a quotation.
ROV'S FOR IMMEDIATE SALE.
a) Hyball Rov available for sale in excellent condition, all latest circuit boards and modifications. Extensive spare parts package included. Training course available. Fantastic buy, a bargain.
b) Phantom DHD2 Rov for sale in very good condition and dive ready, complete with spare parts, and LARS. Standard operating depth 300m (max depth 600m). Manipulator, 2 * 500w lights fixed position, 2 * 250w linked to camera pan/tilt. Heading compass, and Depth gauge. Power requirement 230 volt, 50 Hz, 15 KVA. New 1200ft length of neutral flying tether. Six one horsepower thrusters.
c) Phantom Ultimate Rov fully updated with new flying tether. Depth rating 2500ft (800m). Control console, power transformer (220vac three phase), spares, broadcast quality video camera (ROS high resolution colour camera with zoom), pan & tilt unit, 2x 250w lights, 4-function manipulator, sediment blower, and Imagenix sonar. Bandit winch with 2000ft of double armour cable. Rov weight: 800lbs. Rov dimensions: 3ft(h) x 4ft(w) x 5ft(l). Excellent package in dive ready condition.
d) Scorpi Rov system (40hp) manufactured by Ametek Straza. Currently in storage. This Rov is generally in good condition, however a routine maintenance programme should be carried out prior to any underwater operations. Diving depth 600m. Mesotech Sonar. 7 x thrusters. 2 x cameras. 2 x forward lights (250w). No manipulators. Selection of spare parts. 350m umbilical and winch (extra length to 590m possibly available). Totally refitted four years ago and then placed in storage.
e) Super Scorpio Type Rov (100Hp). A heavy-duty underwater vehicle designed to carry out a wide variety of recovery, observation and manipulator tasks to a water depth of 1000m. Equipped with Sonar, TV cameras, lights, manipulators and other specialised underwater survey equipment. The ROV will also provide electrical and hydraulic interfacing for general purpose and support tooling. It is capable of free swimming or operating from a heavy-duty underwater garage (TMS) via a 150m buoyant tether umbilical. The system comprises of the Power Distribution Package, Control and Display Console, Winch Assembly, Umbilical and the Vehicle itself. The equipment requires a stable power supply of 380 - 480v, 3-phase, 60Hz at 180kva.
f) Apache Rov. Operational depth 2500m (8000ft). Complete with TMS and Surface Control Unit. This Rov is in good condition. Additional equipment to the normal vehicle specification includes Kongsberg Colour cameras 1366 and 1372. Pan and Tilt unit for cameras and lights. 4-function manipulator (rotating claw) with remote control unit. Sonar. Spare parts package.
g) VideoRay Rov. Small lightweight unit (only 8lbs). Operational depth 250ft. Fitted with colour camera, two external lights, and three thrusters. This Rov is in excellent condition, as new.
BALI TOURIST SUBMARINE.
Silvercrest Submarines recently completed a contract in Bali (Indonesia) to design, manufacture and fit a complete set of 11.5Kw electric thrusters to the "Odyssey-Two" 36-passenger tourist submarine. The new thrusters replace the original units manufactured in North America, which caused problems over a number of years.
The contract called for the installation of our 69kW (6 x 11.5kW) AC propulsion and ballast system into the 'Odyssey' class tourist submarine. This system utilizes a state of the art, purpose built SME 11.5kW thruster / ballast pump motor. A custom built submersible, 3 phase, AC, squirrel cage induction motor encased in a 316 stainless steel compensated housing. The motor was designed specifically to match the available buss voltage and it's dedicated motor invertor controller. The Silvercrest motor is smooth, quiet & powerful. The motor control unit supplied is a CT-Commander SE invertor controller drive, manufactured by one of the leading drive manufacturers in the world today. Each drive utilizes digital control using an onboard processor with EEPROM data storage. This allows the drive to store operating parameters & it's own operating history for maintenance & fault diagnosis purposes.
Protection from water ingress was provided by a twin Burgmann, tandem mechanical shaft seal arrangement on each motor shaft working in conjunction with a custom built, 33 Lt capacity, oil filled central motor compensation system.
Great attention was applied to designing for reliability and a long working life for the system. All components were rated to at least 150% of required working capacity. This over-rating of individual components ensured that no single part of the system can ever be overloaded during correct use. Specific motor functions and operational profiles can be catered for and programmed into the CT controller. For example the Odyssey system has a 'Turbo' function, whereby the motors run normally with a 7.5kW maximum output. At the flick of a switch on the pilot's console, the motor can be enabled to output the maximum 11.5kW for use in manoeuvring emergencies.
SILVERCREST THRUSTER INFORMATION.
The Silvercrest Thruster is designed for tourist submarines, and remote operated vehicles (Rovs). Depth Rating 3000m. This new 'replacement' propulsion system is ideal for both new build & existing submarines and Rovs (especially if the need is for a 100HP or 125HP Rov Replacement motor). We tailor the installation to solve your propulsion problem. We will visit you on-site to assess your installation & determine the best route forward to solve your problems.
LARGE TOURIST SUBMARINE FOR SALE.
This large multi passenger tourist submarine has been designed for the underwater leisure market. An excellent opportunity to acquire a purpose built submarine. Operating Depth: 240ft (75m). Crew: Two pilots and forty-six passengers. Weight: 106 tons. Large viewports on all sides. External lights, video, sonar and communications.
Oceaneering Buys Drill Support Rovs.
Oceaneering has entered into agreements to acquire all drill support ROV business from Subsea 7 and Stolt Offshore. Expected cost to be in the region of US$158 million. The sale from Subsea 7 includes 54 work-class and 28 observation-class Rovs that are currently operating in the North Sea, Brazil, and the Gulf of Mexico. Stolt Offshore will be selling 34 work-class Rovs to Oceaneering.
Submarine News In Brief.
Russia plans to dismantle up to one hundred nuclear submarines over the next ten years, and is asking other countries to cover half the costs. About seventy four of these submarines still carry nuclear fuel. Estimated costs for the programme is US$4 billion.
The US Navy is reported to be eliminating two Virginia-class submarines from its five year build programme. Representing a saving of US$1.2 billion per submarine.
Kockums is under contract with Sweden to build two Viking submarines for commissioning in 2010.
Indonesia had plans to buy submarines from South Korea, but is now considering two Dutch RDM Moray-class diesel-electric submarines to meet their 2008 schedule.
Spain has approved the construction of four S80-class submarines, with four more to follow. The relatively large 71m long, 2345 ton subs will be commissioned between 2007 to 2010.
French DCN have christened the first Scorpene conventional attack submarine. The Chilian Navy will receive the submarine as part of a two-sub order worth US$417million.
Italy has launched the first of two submarines in a joint construction programme with Germany. This U-212 class submarine is 57m long, 1460 tons. Top speed of 20kts and a range of 420 miles. It has an air-independent propulsion system using hydrogen and oxygen fuel cells.
SMALL MANNED SUBMERSIBLES FOR SALE.
Curiousus - Sub.
Research submarine built in 1995. To date this submarine has completed eighty dives. Crew: pilot plus two passengers. Dive duration six hours. Maximum depth 180 meters, and has been tested by the Turkish navy to 415 meters. Three thrusters. Battery capacity 6.6kw (4 x 185Ah). Weight: 2.52 tons. Length: 4.20m, Width:1.55m, Height: 1.92m. US$265,000.
Pisces Submersible.
A deep diving submersible designed for scientific research, wreck hunting, salvage, and underwater filming. Crew: three. Operational Depth: 2000ft (600m). Weight: 12 tons. Large front viewports. Fitted with external lighting, manipulator arm, communications and sonar system.
Ocean-Explorer submarine.
This privately manufactured submarine, together with three support vessels is now for sale. Completed in 1989, with over 12 years of design, research and development. Depth: 1000ft approximately (unmanned to 3,500 feet, as designed) Weight: 12000 lbs. Surface speed: 10kts with surface range 400 miles on diesel power and underwater range 25 miles on fully charged batteries. Viewports: fourteen 9-inch ports 1 1/2" thick, plus one 3" port (top hatch cover). Life support: two people for up to seven days. Trailer: custom-built, tandem. Dive missions have been completed off the east coast of the United States, south Florida, the Keys, the Gulf and Caribbean. (Currently in warehouse storage). Price US$195,000. Three surface support vessels included in the sale price (35ft Long Range Flybridge Live Aboard, 23ft Center Console Transport, and 11ft Avon Sub Tender Inflatable).
SC-BUG Submersible.
A small privately constructed submersible designed for two or three persons. Ideal for underwater filming, research, and personal recreation. Operating Depth: 500ft (test depth 725ft). Length 12ft and width 5ft. Numerous viewports. Life support for three days. Over 500 dives completed todate. Training course available. US$59,750.
G-SUB submarine.
The G-Sub is a small lightweight submarine ideal for underwater leisure, filming, search and simple salvage operations. Operating Depth: 150ft (50m) at present. Deeper dive depths may be possible subject to a refurbishment programme. Crew: two. Weight: 4 tons. Six panoramic viewports. Manipulator arm, external lights, communications and sonar. US$276,000.
BMM2 Submarine.
This submarine has been constructed to a very high standard, and is ideal for underwater work, and leisure activities. Operating Depth: 1000ft (300m). Crew: two or three. Weight: 7 tons. Large front viewport, and small conning tower viewports. Manipulator arm (optional), external lights, communications and sonar. US$357,000. The best buy on the market.
SB600 Submarine.
This is a small tourist submarine designed for four passengers and one pilot. Exceptional 360-degree viewing through the clear acrylic hull. Operating depth: 150ft(50m). Weight: 12tons.
C&C TECHNOLOGIES RETURN TO THE U-166.
A science expedition recently explored the remains of the only World War II German U-boat sunk in the northern Gulf of Mexico. The U-166 was discovered in 5000ft of water in 2001 while surveyors were conducting a pipeline survey with a Hugin-3000 autonomous underwater vehicle (AUV) for BP and Shell International. Sonsub Inc. (Houston) provided ROV support. A crew from the New York film company, KPI, joined the science team to film a documentary for television's Deep Sea Detective series on the History Channel. The goal of the project was to document the archaeological and microbiological aspects of the U-boat site, using state-of-the-art positioning systems, digital still and video imagery, and limited microbiological experiments. The project used a Sonsub Innovator ROV on board the R/V Ronald H. Brown. A survey team from C&C Technologies tracked the ROV acoustically by using a long baseline positioning array of five transponders set on the seafloor in conjunction with a C-Nav® global positioning system (GPS). The accuracy achieved during the survey provided as little as 6 centimeters of horizontal deviation for the position of the ROV, a spokesman said. The team also investigated the shipwreck site, SS Robert E. Lee. This passenger freighter was the last victim of the U-166 and lies on the seafloor within a mile of the U-boat. In addition to the ROV investigation, the R/V Rig Supporter arrived at the site and conducted an AUV survey of the shipwrecks to support the project. The 2003 U-166 project represents the deepest archaeological survey conducted in the Gulf of Mexico to date.
MEDIUM TOURIST SUBMARINE FOR SALE.
A medium size multi passenger tourist submarine, designed for the underwater leisure market. Operating Depth: 300ft (100m). Crew: Two pilots and twenty-four passengers. Weight: 35 tons. Large viewports on all sides. External lights, communications, video and sonar.
DOER INTRODUCES OCEAN EXPLORER 1000M ROV
DOER reports it recently introduced the Ocean Explorer 1000m ROV, a modular, all electric, digitally controlled system featuring CyVect Corp and Alameda brushless DC thrusters. The power and stability of this vehicle, coupled with its ability to carry an array of advanced sensor and video technologies, make it a valuable tool for science, maritime and infrastructure security, and search/recovery operations. The open frame vehicle was built in three different sizes to date, all of which use the same small-diameter, single-mode fiber-optic umbilical and digital surface control. A typical configuration allows for four simultaneous video feeds and nine data telemetry channels, including eight RS-485/-232, one Ethernet, and provisions for an audio/tactile sensor channel. A minimum of 12Kw of power is available subsea. An internal network permits the CyVect microprocessor-controlled intelligent thrusters to monitor and compensate for one another in the event of fouling while greatly reducing pilot fatigue during operations. The latest digital accessories are integrated via Phalanx connector manifolds, fore and aft. Ocean Explorer is rated for 1000m (3300ft) working depth standard, with deeper options available. It is capable of pulling extreme runs of umbilical for linear pipeline inspections. www.doermarine.com
SMALL TOURIST SUBMARINE FOR SALE.
The Mergo is a tourist submarine, safe and comfortable, designed for the smaller tourist resort. This submarine is ideal for start-up operations, and organisations entering the underwater market for the first time. Operating Depth 300ft (100m). Crew: One pilot and ten passengers. Weight: 24 tons. Large front viewport, large tower viewport, ten large individual passenger viewports. External lights, sonar, acoustic tracking, video and communications.
U-BOATS FOR SALE.
These U-boats are ex military diesel-electric submarines, 300 feet (90m) long. Designed for continental shelf operations, with a range of two thousand miles. These submarines are not always in working order, and may have been partially stripped of some internal parts. Ideal for conversion to use as maritime museums, cocktail bars or restaurants in static locations. Crew: 75. Displacement: 2,475 tons. US$287,000.
Russian Foxtrot diesel-electric submarine in working order. US$11 million.
Swordfish diesel-electric submarine in working order. Two available. US$POA
***** NEW ***** RUSSIAN SUBMERSIBLES FOR IMMEDIATE SALE. *****NEW*****
As always we have a wide range of submarines (big and small), plus workclass and eyeball Rovs for sale. Priced to suit all budgets and tasks. Silvercrest Submarines can arrange submarine and Rov maintenance programmes, and Pilot Training courses for purchasers. Submarine certification and refit programmes can also be provided. Further information available on request.
Please contact us at anytime to discuss your underwater vehicle requirements. We are always happy to exchange ideas and offer advice.
how to contact us
Silvercrest can provide the solution to all your submarine and submersible requirements (big or small). Contact us at anytime (24hours), to discuss submarine chartering, leasing, buying, and selling. Alternatively call us for a friendly chat, to discuss your proposed underwater project and ideas. We will always offer suggestions and advice.

European Office (England). Tel: (+44) 1285.760620. Fax: (+44) 1285.760620.
E-mail: sales@SilvercrestSubmarines.co.uk